The annual early teal season is usually a total crap shoot. At least it is at the Lone Oak Duck Club in western Missouri. Sometimes the little speedsters  have come and gone before the season opens. Other times they're still up north.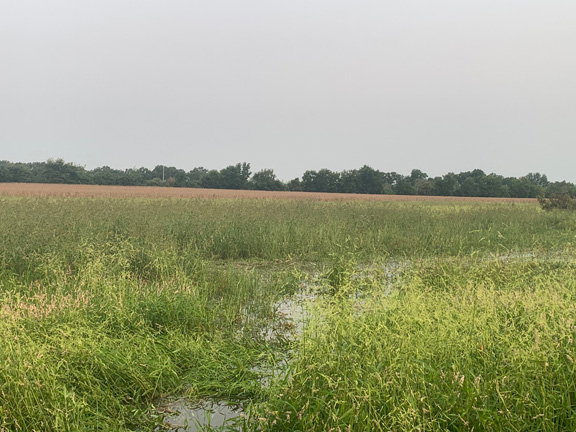 The table is setNo need to brush a blind. Just hunker down in the flooded millet before daylight, load up and wait. And make sure you bring as much industrial strength mosquito repellant as you can carry.  The teal…usually blue wing… may show up or they won't. The shooting will be over by 9 AM and you can go back to bed or do some chores around the farm.
This time the guys were in luck. Okay…a little luck anyway.